Business owners and aspiring marketers considering what channel to pursue can easily get overwhelmed. After all, it's tough to decide what marketing strategy is best for you. In this guide I am going to break down the pros and cons of SEO compared to social media marketing, and point you in the right direction so you can achieve your business goals.
Advantages of SEO
I'm going to be honest: as the SEO guy, I'm going to be biased towards it. But I have a lot of reasons why. Search Engine Optimization truly is the best marketing method for anyone – whether you are a business owner or a digital marketer.
With SEO, the effort you put in today continues to bring results for weeks, months…even years down the line. The content you create today continues to drive clicks to your website on autopilot, 24/7 365. And the best part is that there is no cost to doing SEO. Now what do I mean when I say content…?
Well, the article you are reading right now is exactly what you do as an SEO: create online content. Your job in this space is to answer the questions searchers are asking. By doing this, you bring them into your website. From there, you can include calls to action on your posts that lead the prospect to the next step (this is where you make money from your visitors.)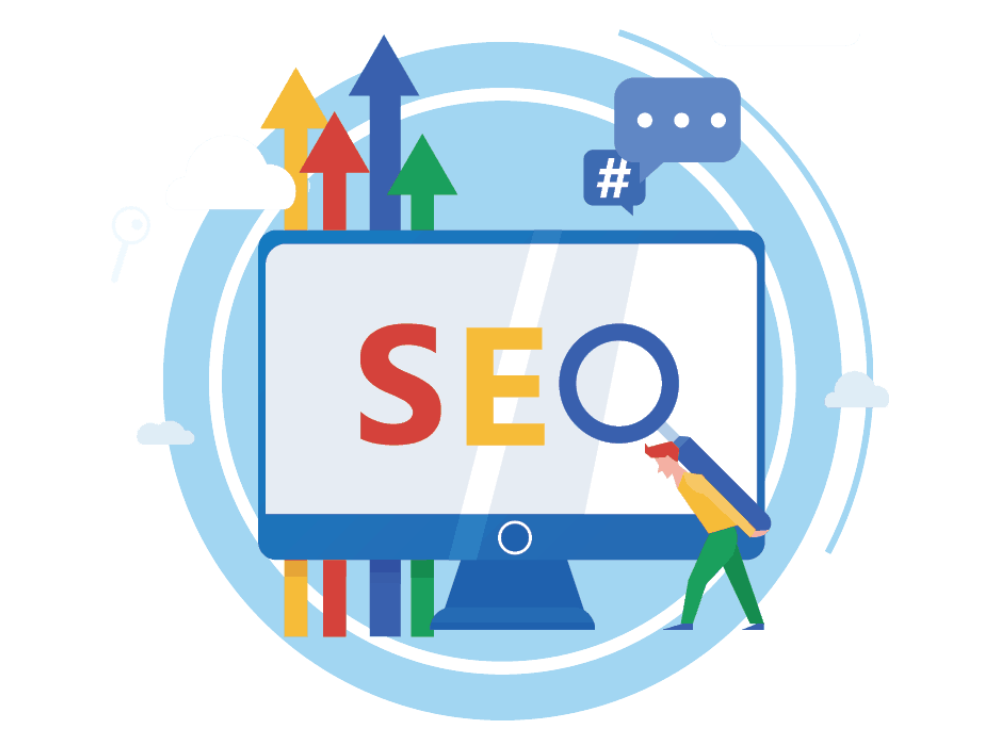 Besides this, the thing I love about SEO is I own and control my own website. I can make whatever changes I like without having to be at the mercy of a big tech company that doesn't necessarily have my best interests at heart. Yes, it's absolutely true that I still am at the mercy of search engines, however in my experience they produce far less significant changes as opposed to social media platforms. 
For example, Facebook has been through a bit of a transition lately to say the least. The whole "Meta" thing changed everything about the platform, and Mark Zuckerberg is only getting started.
Obviously search engines release algorithm updates, however the core foundations of SEO stays the same. Content is key, and the more high quality content you publish – the better your results generally are. In many ways the SEO space is still timeless, despite revolutions in technology.
Advantages of Social Media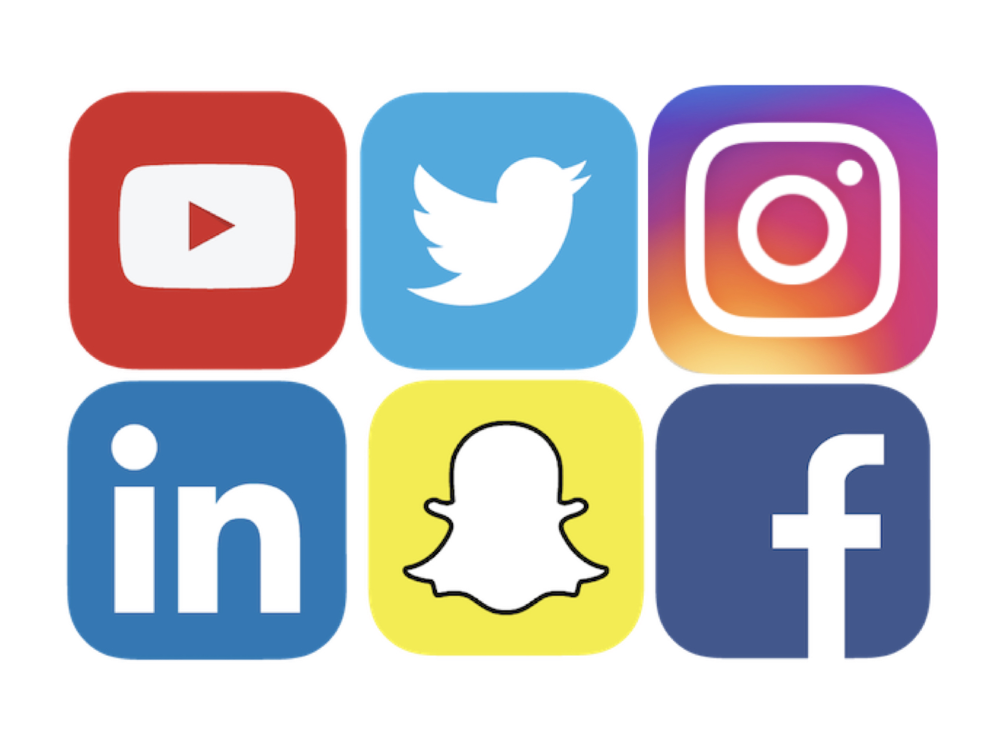 Social media platforms enable you to reach your audience in another way. Social media is more emotional, and you'll be relating to your prospects and customers on a personal level. Content here is more about excitement, feelings, or inspiration,
Your posts can trend organically on these sites, and can blow up quickly. You can use photos to generate traffic quickly, or even videos. Things like these can be easily designed within 15 minutes using a website like Canva.
Paid ads are a HUGE plus that social media has. Their targeting is out of this world. You can target people who are interested in a certain topic, between the ages of 25 and 30, who recently purchased something online as a random example.
Traffic Generation Continuity Is Different
SEO brings you continuous traffic over time, whereas social media gives you "blips" so to speak. Unless you are running paid ads on their platforms, this is generally the norm. You can trend on social media, but eventually nobody is going to be looking at that content from six months ago. With search engines, on the other hand, evergreen content is commonplace.
If you aren't familiar, evergreen content is something that continues to be relevant for a long time in the future. For example, the information in this blog post most likely isn't going to become outdated a year or two from now. The reason for this is that social media platforms will stay fundamentally the same. Only if that, or the SEO space changes would this content not become evergreen.
Types of Content
SEO
SEO content is usually long form. For example, this article is over 1,000 words. You have to enjoy writing to make great content for your website. Your job as an SEO is to answer questions people are searching for, and bring them into your website via the search results. You can then convert prospects (or turn them into customers) through calls to action. For example, you'll notice there's a prompt to opt-in to learn more about SEO at the top of this page.
Social Media
Social media content is typically more short form when it comes to text. A lot of social media marketers use emojis to capture people's attention who are scrolling. Emojipedia is a great website that easily allows you to find and copy great emojis for social media marketing. 90% of your content comes down to your image or video. Dealing with media is crucial if you want to create engaging content.
You can include a call to action in your images or videos. This is done through an overlay, or image on top of your media of choice. You can also include one in your post text as well.
Audiences
Who you're targeting is different depending on which avenue you decide to pursue. Social media is going to be more "intrusive" marketing. (Especially if you are using paid ads to promote your business.) People aren't on social media sites to find your business…they're there to communicate with friends and family, and see what people around them are up to.
SEO is more of "inbound" marketing. People are actively looking for content, information, or a business like yours when they are going to Google. These leads are arguably warmer, or have a greater chance of converting (becoming customers.)
The Speed Of Each
Social media is typically a faster way to generate traffic. That being said, SEO traffic statistically averages out higher over a long period of time. Here is a graph to illustrate some statistics I was able to piece together comparing the speed of each when it comes to traffic generation: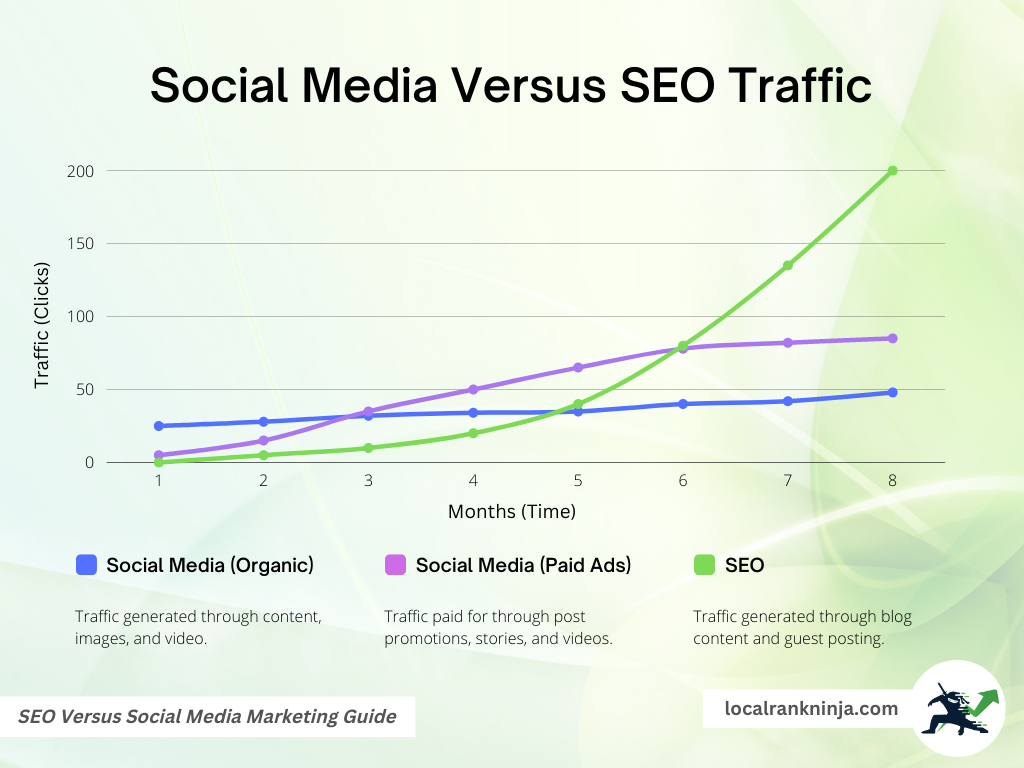 This data was averaged from a collection of public information I could find regarding small business marketing statistics across the web. The social media websites being considered include Facebook, Twitter, and Instagram for this graph.
There are some interesting observations to be made from this data. It's interesting how social media seems to get closer to plateauing over a long period of time, whereas SEO continues to increase that dramatically towards the later months.

For short term results, social media is clearly a faster way to get some traffic flowing to your website. However, overall SEO absolutely crushed both organic and paid ads by delivering over two times the amount of total traffic. (Which is absolutely insane!)
This graph also seems to support the common "6 months to a year" estimate that most marketers agree upon in the SEO industry. Typically that's around the time most business owners tend to really start seeing results from their SEO efforts. You can clearly see the snowball effect of SEO taking place as well.
What really surprised me was how slow organic social media traffic grew. It barely increased in the first 5 months, and only by month 6-7 did we really see even a somewhat significant increase.
Number of Platforms
This is a pretty obvious one, but social media is spread out across many different platforms. Facebook, Twitter, YouTube, Instagram…the list goes on and on. It can be a lot to manage and feels overwhelming at times. To be proficient at social media marketing, you have to study and master a lot of different websites. While there are some similarities, it's a lot to take in as an aspiring marketer.
With SEO, you only have to focus on your website alone. This makes things easier and makes search engine optimization a far easier path from a glance.
Future Proofing Your Business
It goes without saying your time should be spent on marketing that will still be getting you results years from now. When it comes to investing your efforts in the future, SEO takes the cake. Social media platforms are constantly changing and are generally unstable. I mean, just look at Meta and Elon Musk's acquisition of Twitter. Both recent events have drastically changed two of the largest social media platforms out there.
When it comes to search engine optimization, some SEO experts argue you need to stay updated with algorithm updates and changes. While it's always a good idea to keep up to date with the industry, I firmly disagree. SEO has stayed fundamentally the same since its inception in the late 90s.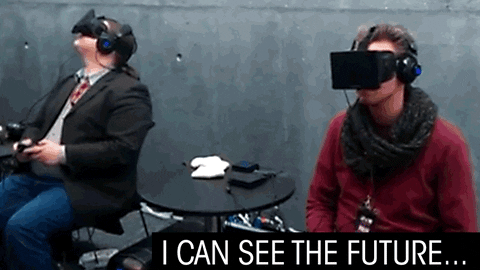 There's only one thing that matters when it comes to SEO. You can literally only do this one thing and you will achieve results. Create and publish consistent, high quality content. That's literally it!
You can toss backlinks, guest posting, optimizing your website, plugins, keyword research tools, etc. out the window! As long as you can answer searcher's questions, your strategy will remain effective and continue to generate clicks over a long period of time. This isn't going to change anytime soon. In fact, searches are only becoming more relevant.

Voice search was a recent development in the past few years that has become widely adopted by the majority of consumers who own smartphones. "Hey Google" and "Hey Siri" searches are the norm nowadays. Yet, despite these changes, veterans of the SEO space still continue to operate and grow their businesses without fail.
I wouldn't bet on social media websites, but I would bet on the future of search. If you want to spend time today that will continue to grow your business 5 years from now, then create evergreen content. This is content that will still be relevant years from now. Many of my blog posts on this website are perfect examples of this.
The Bottom Line
SEO easily takes the cake for this one. While social media is an important part of any marketing puzzle, it shouldn't take priority. Social media platforms are unreliable and go through many migrations and changes, and they don't have your interests at heart.
When you are doing search engine optimization, you are optimizing your own website that you own and control. SEO is great because you attract people who want to find you as opposed to social media advertising.
As a modern day business owner or marketer, I believe the correct decision is to pursue both SEO and social media. A proper marketing strategy includes all major channels that consumers expect businesses to be on.
If you are in a position where you are going to specialize in a specific channel, I highly recommend choosing SEO. Understanding how search algorithms work is a powerful skill to have, and SEO traffic is inbound – meaning people want to find your products and services. Having the ability to show up for this is a big win as a marketer.
Want To Become A SEO Ninja…?
I teach proven, powerful, and effective SEO strategies in Local SEO Shuriken. It's the ultimate resource for SEO, and walks you through how to rank any website step by step. This really is the "holy grail" for aspiring SEOs. Whether you are a business owner or a marketer, this has something for you.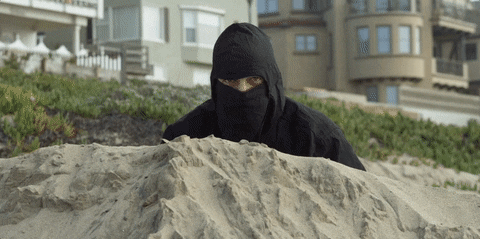 About The Author