I recently got asked what skills and SEO needs to know. Seeing as how I've been asked this question several times now, I decided to write a blog post about it. Here are the basic skills that you need in order to be good at SEO.
Copywriting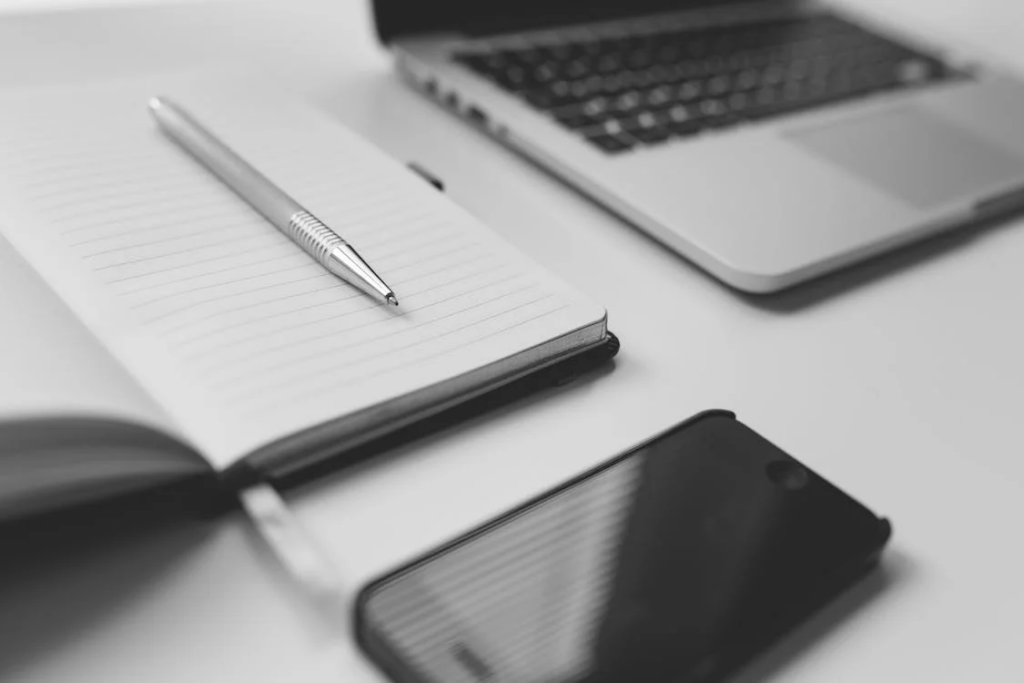 A lot of people actually don't know what this skill is. When I mention "copywriting", people confuse it with copyrighting. If you're not familiar, copywriting is the act of writing in a certain way to persuade users to take action.
…Well, that's my definition anyways. According to Dictionary.com, copywriting is:
"A writer of copy, especially for advertisements or publicity releases."
Essentially, you need to be able to write in a way to get people on the internet to click where you want. After all, there's no point to any of this if you can't achieve your client's goals with SEO. Most likely the business you are working with will want to see more calls, more leads, or a general increase in revenue from what you're doing.
Besides just writing content (which I'm going to touch on in a moment) you also have to be able to write compelling call to actions. This is something not enough SEOs do, but it's very important. Tell the website visitors what action you want them to take, and direct them.
Examples of common calls to action include:
Call the business
Order a product/service
Book an appointment
Opt-in to an email list
You should be able to create functioning buttons or links that lead to visitors taking one of these actions. If you don't know how, this is something you need to educate yourself on right away.
Good SEOS deliver, and bad SEOs lose clients (in other words, they lose a consistent source of income and burn bridges…destroying professional relationships from doing subpar work.)
Besides writing good calls to action, 90% of SEO is creating content online. And that brings me to an interesting one…
Content Marketing
Most novice marketers don't realize how intertwined SEO is with content marketing. The truth is creating content is how you get more people into your website from Google. Think about it: prospects in your client's niche have a problem they need solved. And where are they going to get answers? Google.
Ideally you want to create content focused around the challenges and obstacles these people are facing. Then, they click on your content in the Google search results. After that, you solve their problem by educating them.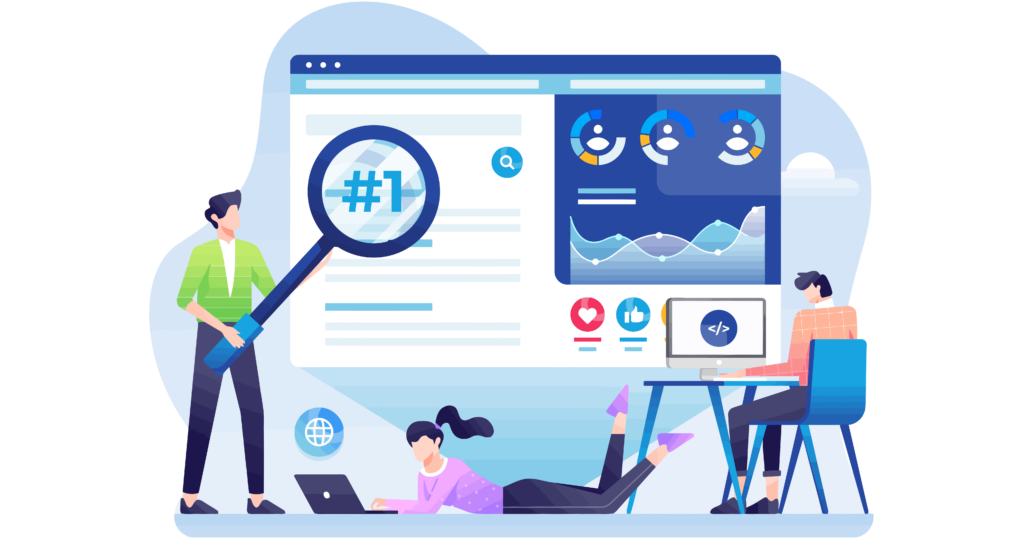 I'm getting off track but the big picture is hard to see, especially if you're new to SEO.
Anyways, understanding how to create content that does this (and then converts these visitors into paying customers) is a vital skill to have.
You can optimize title tags and set keywords for your website all you want, but if you don't build E.A.T. (Expertise, Authority, and Trust) with Google then there is no point. They don't just rank any site high.
Basic Web Design
SEO literally involves optimizing websites to get more visibility. If you don't know how to edit or change them, you're going to have a bad time. Knowing basic HTML and JavaScript is essential if you want to enter this field.
Either that, or…
WordPress Fundamentals
It's time for a wake up call: over 33% of the internet runs on WordPress. If you don't know what it is, WordPress is a CMS or content management system. It's essentially a foundation for websites that doesn't require coding in order for users to set up professional websites. Where CMS differs from site builders like Wix, Weebly, and SquareSpace is you can modify its code and it has no limitations.
Understanding how to navigate the WordPress interface, and where everything is is an important skill to have.
Bonus: Traits Needed
Skills can only get you so far. You can be good at something, but because of your personality or how you approach projects can still fall behind, losing jobs and clients as a result. I wanted to include some of the traits that good SEOs have. If you have some of these, you have a lot of potential as an SEO. If not, you can still work on developing these traits and integrating them into your personality.
Curious
Good SEOs are hungry for knowledge. They're always learning and absorbing new information. They stay up to date on changes with Google's algorithm and follow the big SEO guys (ex: John Mueller who works at Google on Twitter.)
SEO is a fast paced field and there is always more to learn. As you go, you will inevitably have to work on a project where the business is in a very competitive landscape and is hard to rank. This is where being curious can save you and your client, too.
Creative
Creativity is a very important trait to have in SEO. A lot of the SEO process involves creating content. Writing in a compelling way is key if you want your content to achieve the client's goals.
Besides using your creativity for writing, you also need to think outside the box and create a SEO strategy that is going to work for them. Sometimes you'll have to try new things depending on the niche your client is. There is no "one fits all" SEO approach. How you rank a local business versus an ecommerce store online is very different, for example.
Persistence
One of the frustrating things that makes beginners quit and fail at SEO is they can't keep following the process when they don't see results right away. Let me explain what I mean. People who pursue SEO outside of a career (entrepreneurs & business owners) aren't getting paid hourly to do it.
That means they have less motivation outside of the actual result they want to get from SEO. Sometimes depending on the niche your website is in, you can publish 100 blog posts, each over 1,000 words long and still not rank yet. This drives people crazy. Most people struggle to keep following through if they don't see a result.
Unfortunately, SEO takes time and patience. Even if it doesn't appear like you're getting results, you have to keep going and push through. This is why persistence is one of the most important skills for an aspiring SEO to have.
Those who keep going, even if they don't see results right away are those who end up ranking, getting a ton of traffic, and achieving their business goals with this stuff.
Problem Solving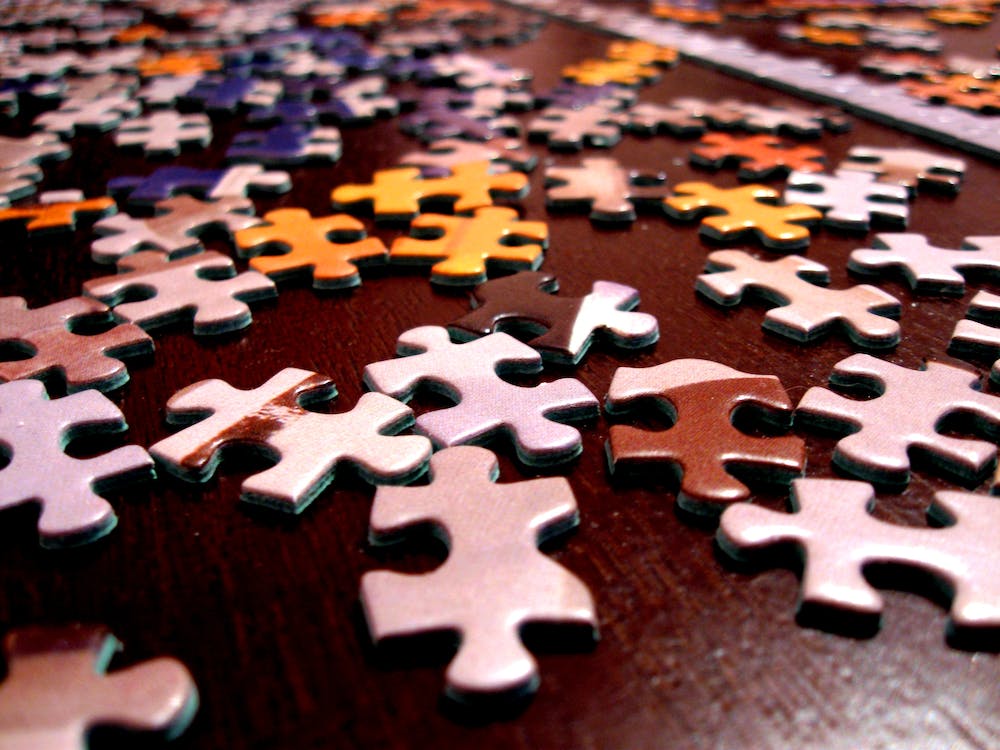 There are going to be projects where the client just isn't going to rank no matter what you do. Trust me, we've all been there. Sometimes Google is looking for very particular or weird things in certain niches. Being able to stay calm and deploying new strategies is what the best SEOs do in these situations.
Imagine you're working with a client who is doing fairly well. This client does landscaping locally. One day, however, you notice a significant drop in search traffic coming into their website. This negatively impacts the business, since they are now losing money and making less during this month.
As their SEO, you need to identify what is causing this problem and solve it. And there's pressure since the business is now losing revenue. So, what do you do…?
Well, this is where problem solving comes in. By being someone who is good at this, you can rest easy in situations like this. The good news is once you discover the solution, knowing this information will serve you further down the road. (It's been my experience that you will run into another client sooner or later who has the same issue.)
Understanding how to analyze the numbers is crucial here. From there, you can use the process of elimination to narrow things down and find the culprit. Finally, you'll need to take action to fix the problem.
Excellent Communicator
The truth is that working in SEO involves dealing with people. Whether you work in an agency or in-house, you need to be able to communicate what you are doing for your clients. Especially if they are non-tech savvy (most business owners are like this.)
You need to show them that you are getting them results without speaking technical jargon that they aren't going to understand.
Likewise, if you work in an agency you very well could be a team player. Being able to collaborate and work closely with other marketers on projects is key in this type of environment. Communicating with others on the team and making sure things get done in an orderly fashion keeps your boss happy and wanting to keep you around.
The TLDR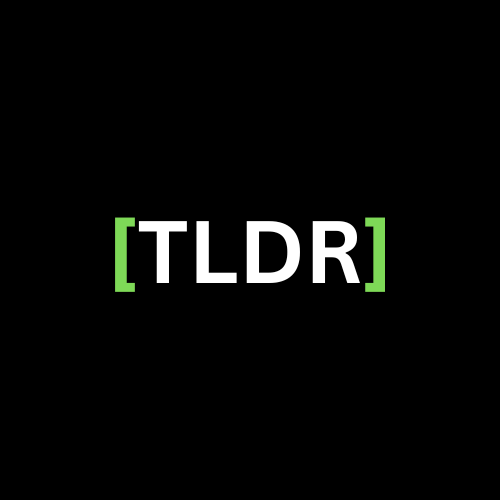 The most important skills for an aspiring SEO to have are:
Copywriting
Content Marketing
Basic Web Design
WordPress Fundamentals
Important traits for a new SEO are to be:
Curious
Creative
Persistent
Problem Solver
Excellent Communicator
Want To Be A SEO Ninja…?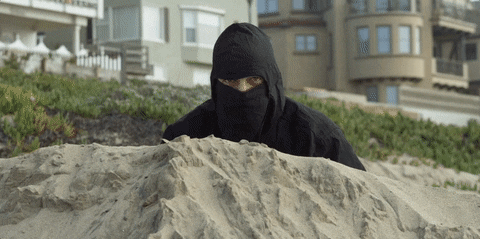 If you want to learn proven, powerful, and effective SEO strategies check out Local SEO Shuriken. It's the ultimate course for anyone who wants to learn real world, practical SEO. I cover every step of the SEO process in it and even rank an example website.
About The Author