I see a lot of people obsessed with backlinks in the SEO community. While backlinks do send a signal to Google that your website is an authority, they're not the end all be all. Buying backlinks can have some serious risks, and I don't recommend it. In this article I'm going to break down why this isn't a good approach and an even better alternative.
Yes, You Want Backlinks
Having links pointing to your website is at its core a good thing. The way search engines see it, if a lot of websites are pointing to yours then you are an authority in your niche. Because of this, they would then go on to rank your website higher. This is fundamentally an excellent idea, but the issue is people started to try and "cheat the system" so to speak.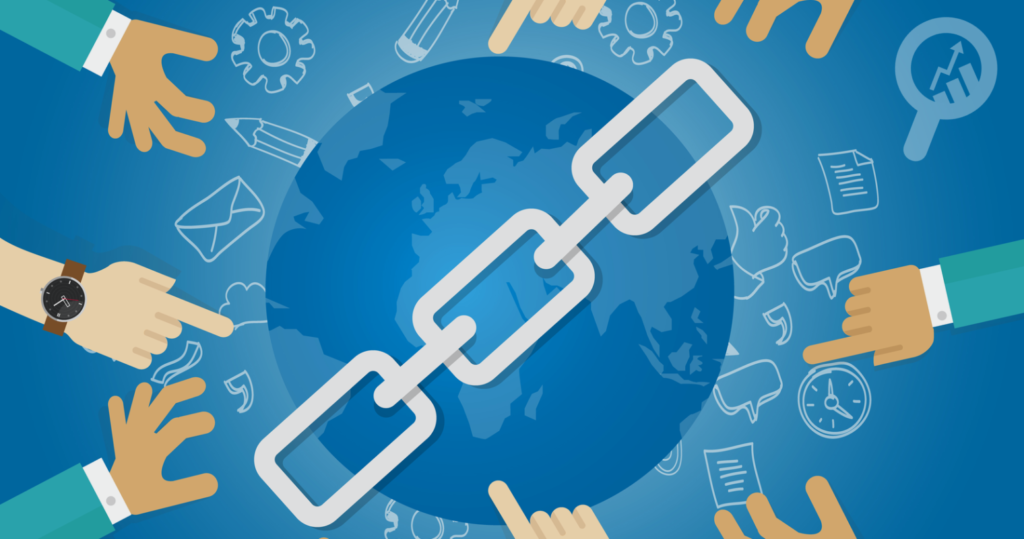 But Buying Them Is A Bad Idea
Anything artificial is almost always a bad idea when it comes to SEO. A lot of people truly are misled in the SEO industry, and beginners are taught bad tactics and faulty strategies that will do nothing but end up wasting their time at the end of the day. This really irks me, and I feel bad for these people. Here's why you don't want to buy backlinks, and what to do instead.
What Google Has To Say
Google publicly states that buying or selling links is in direct violation of their webmaster guidelines and can negatively impact your ranking. They see this as trying to manipulate the search results, which is a big no-no. Additionally, link schemes is a term Google coined for any unnatural link to or from your website.
Don't Game The System
Google does not like artificial links to your website. Black hat SEO is a term that revolves around trying to take advantage of Google's algorithms to trick the system into ranking higher. Quite frankly, it's not worth it and will ultimately backfire on you 99% of the time.
Google is a huge company with some of the smartest programmers, engineers, and computer scientists out there. You will lose this game in the long run, and you are way better off spending your time on white hat SEO techniques (or in other words, doing things the right way and playing the game fair and square.)
Possible Consequences For Buying Links
At worst your entire website can be permanently deindexed (or in other words – removed) from Google search. This can happen if you get hit with a penalty. This is one of the reasons why buying links is a bad idea.
You invested money to try to rank better, and now you've lost it all and burned your investment getting nothing in return.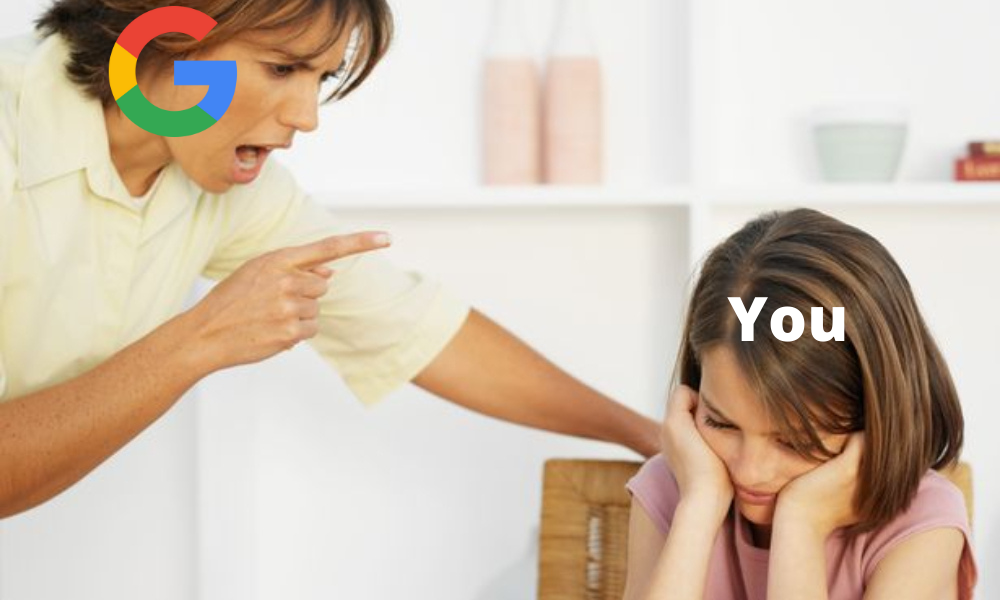 Good Backlinks Come Naturally
The reality is this: good backlinks will happen organically. If you are consistently publishing high quality content, the links will come. People want to share good posts that help others.
This is why I don't spend my time focusing on backlinks at all. Instead, all of my effort goes into publishing both blog posts and videos because I understand that the links will happen. I've never failed to rank a client with this approach.
There's A Lot Of Focus On The Wrong Areas
One of the things I've noticed in the SEO industry is that plainly speaking, there's a lot of time spent on the wrong things. It seems like people would rather spend time and money on things that are "cool" to them, rather than things that actually move the needle and make a difference for their SEO.
Remember this: creating content is by far the best use of your time – hands down. 99% of your time should be spent here.
Focus On Content Instead
I still stick to the old saying "content is king." You need to be spending the bulk of your time focusing on creating high quality content. That's why I invested time in writing this very post. Whether you like it or not, creating content is what ultimately moves the needle the most.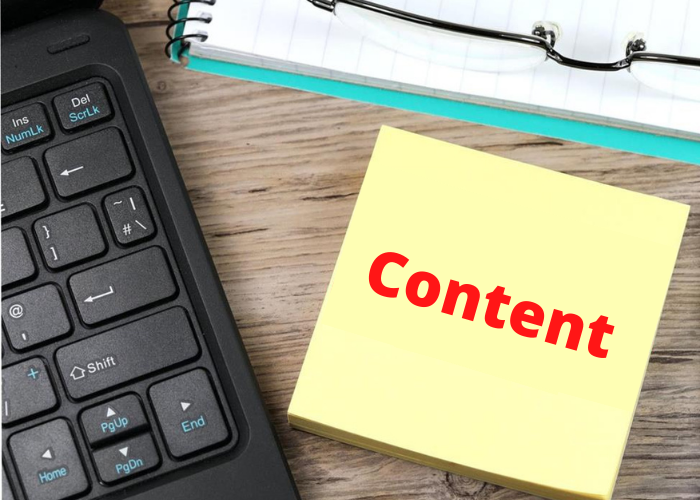 The Word Content Doesn't Excite (But It Should!)
I know that the word "content" doesn't immediately bring up an exciting feeling in your gut. But it should. Each piece of content you create will bring more traffic into your website (assuming it is high quality, of course.) I've coined the "compounding effect with content" here at Local Rank Ninja, because it really puts what content actually does into perspective.
Running through an example, let's say that you have 10 blog posts published on your website. Pretend each one brings in 10 visitors a month. That's easy math, right? 10 x 10 = 100 visitors a month. Obviously that's not a lot, nor is it impressive.
But now let's say you've created 100 pieces of content. 100 x 10 = 1,000 visitors a month. However, this number isn't accurate. Here's why.
Because you published 100 blog posts, the overall authority of your website has increased. So now, instead of each post bringing in 10 visitors a month, they are bringing in 20. So you're actually sitting at 2,000 visitors a month to your website. Keep in mind this is happening 24/7, 365 on autopilot without you having to spend a dime.
This is the beauty of content. This is why your time should be spent here, and why it's so important.
Ask yourself this: Why spend any time doing things that are going to get you less results, or even possibly backfire…? Put the horse blinders on and hone in on content instead!
What You Should Invest In Instead
If you want to invest in links to your website, there's actually a way you can do it that is following Google's guidelines. Guest posting is one of the best ways to build links as you're publishing high quality, valuable content. If you're not familiar, a guest post is just like a blog post on your own website – except it gets published to a different website in your niche.
Typically in exchange for writing content for them, they'll allow you to include a link. You can outsource both the writing of the post itself, and also the outreach process of getting it submitted to websites. Google is okay with this because you are doing what they are looking for: answering searcher's questions with the best quality content possible.
The key here is to write on topics that are actually informative, helpful, or practical for readers in your industry. Don't just publish spammy or low quality content. If you do this, no website will want to publish it, not to mention it's not going to do much for your SEO.
Don't Use Fiverr For This
Before I dive into a list of some useful services and websites for this, I want to give a word on avoiding Fiverr. If you cheap out, you're going to get exactly what you pay for: cheap results. I'd be personally wary of the quality sellers on Fiverr will deliver. You are way better off investing your money through reputable service providers with a positive presence in the SEO space.
With that being said, here are some services I recommend for guest posting.
Some Resources For Outsourcing Guest Posting
As a disclaimer, I am not sponsored or an affiliate for any of these services. I have either used them myself or they have a generally good reputation in the SEO community online. Do your own research when paying for SEO services. This list could very well change in the future.
The HOTH
These guys are well known and have been around for a while. They have a guest posting service where they will do the brunt of the work. Depending on the word count and domain authority (DA) you are looking for, pricing can vary but starts at around $100.
Outreach Monks
Outreach Monks is another service provider that offers to do guest posts for you. They are more affordable than The HOTH, but aren't as well known (at least in my circles.) They also offer white labeling, so you can resell their service if you are a SEO or digital marketer with your own agency.
Conclusion
Buying backlinks is against Google's webmaster guidelines. Doing so can risk you being hit with a manual penalty, thus resulting in your website potentially being removed in its entirety from the search results. If you want to invest in your SEO, you are better off focusing your time on writing high quality content.
Alternatively, you can outsource guest posting and build up some links that way (as long as what you are putting out is original, high quality, helpful, and relevant content.)
Want To Become A SEO Ninja?
Grab your copy of my new digital book, the Rank Now Blueprint. It's the step by step, ultimate guide on how to generate traffic, leads & sales from Google. If you want to master effective SEO, then this book is for you!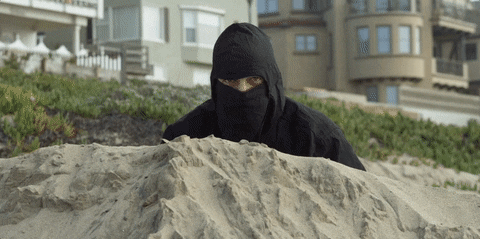 About The Author